I really thought it might be a good morning to go do some shooting and I really wanted to go to the woods - so I skipped the farm and headed to the rock pit. I was somewhat hesitant because I was concerned someone might be camped in the dispersed campsite above the rock pit or even that someone else might be shooting in the pit. When I got to the pit I was pleasently surprised - no one in the pit and nobody in the camp site above the pit... Good to go...
I decided to take the Super DISC to the pit for a couple of reasons. I have been having a small problem maintaining the headspace on the primers. In fact I was blaming it on Knight tolerances... but I was wrong!!! I do not know why I did not think of this before but it (the movement of the bolt) in the reciever was not because of tolerances... it came down to a worn bolt retaining screw. Never had even thought about this simple answer...
This picture shows the difference between the old and the new.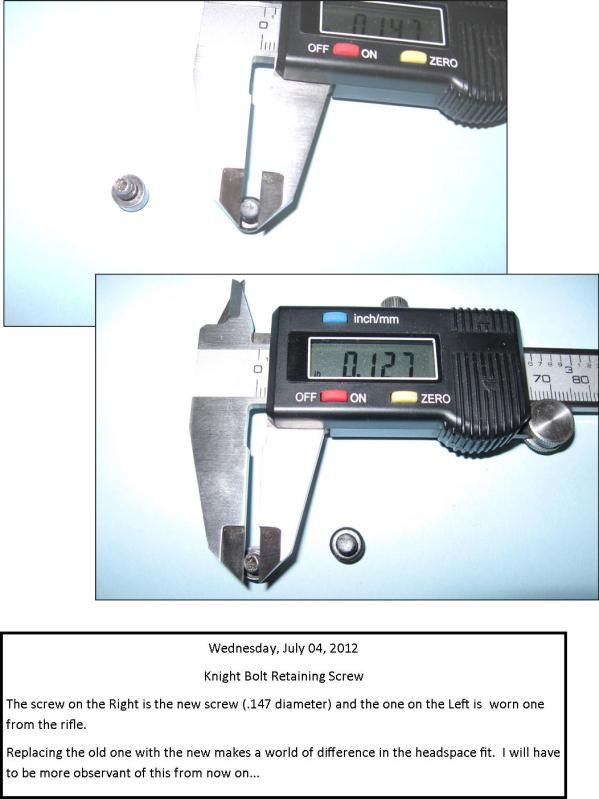 Shooting this Knight 45 is really almost boring - it is that accurate. But, since the discovery of the retaining screw problems the shoot was well worth the trip.
I walked down to the wall with 8 clay pigeons - placed them on the wall and went right to work on them. I was shooting 110 grs. T7-2f, W209, MMP light tan sabots and 40-200 cal Bloodline. The rifle is still equipped with the $29 BSA 1x4.5-32 scope, but this morning I decided I was going to go ahead and mount a good scope on it. Probably a 3x9-40 Ultimate Slam - but then again maybe a 3x9-40 Bushnell Elite 600 DOA...
This is the gun with the current setup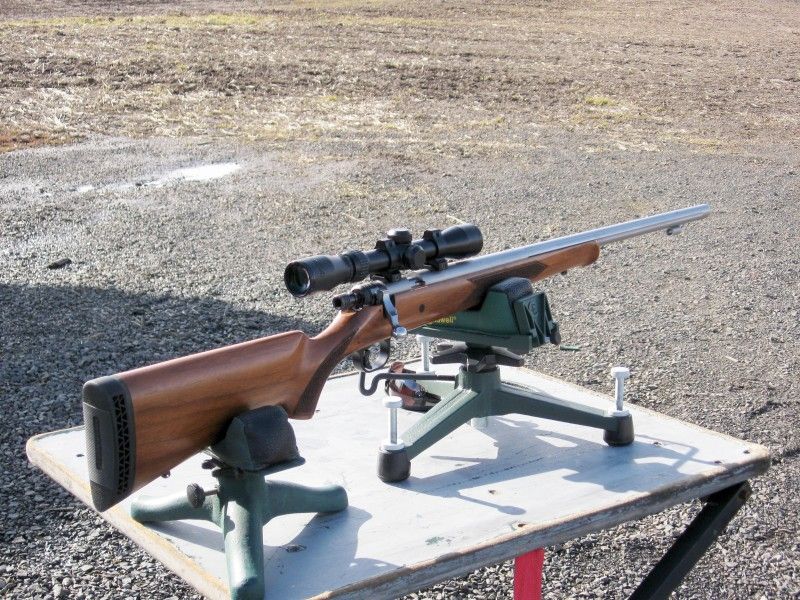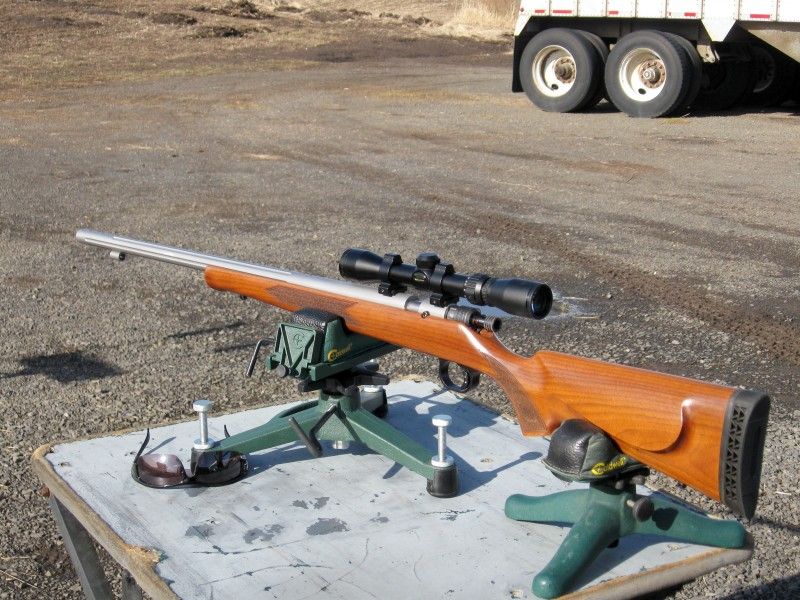 Eight shots took care of the birds and then another 8 picking off pieces.. which is really fun.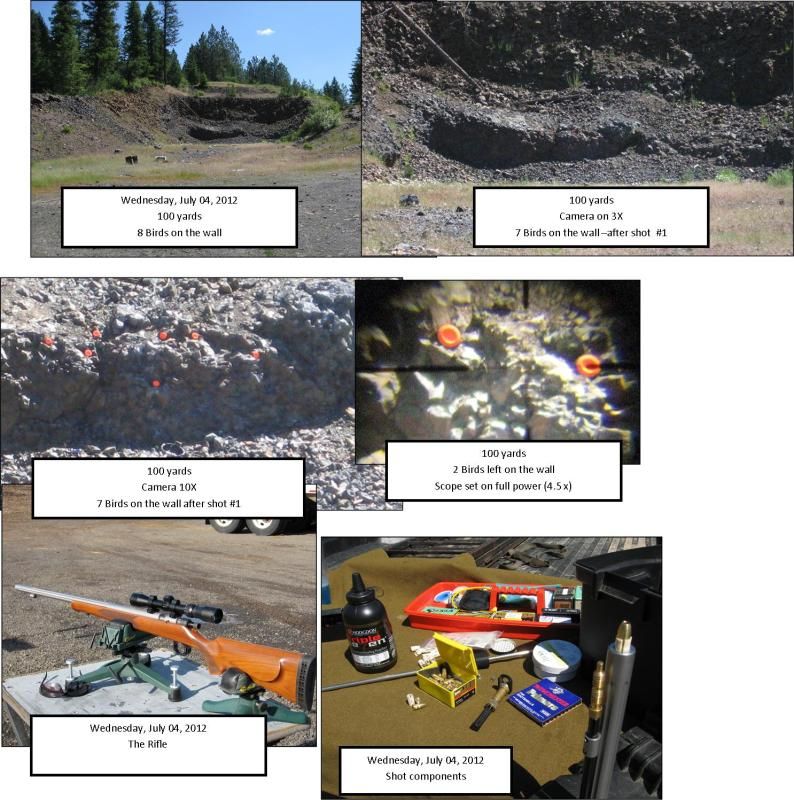 I feel good about my 4th of July fireworks - home now and cleaning has begun...
Everybody have a great and SAFE 4th...