arbuck wrote:what size drillbit do I need to use to clean the flashhole, and make sure its adequate to use with Blackhorn 209 powder. Thanks, Buck
Assuming you are talking about a older version Knight breech plug, you would need a 1/8" drill bit to clean the flash channel. Hand turn the bit from the primer end of the breech plug. I make a little gadet called a 'bit on a stick' - this way I can spin clean the flash channel with the BP in the rifle at the range.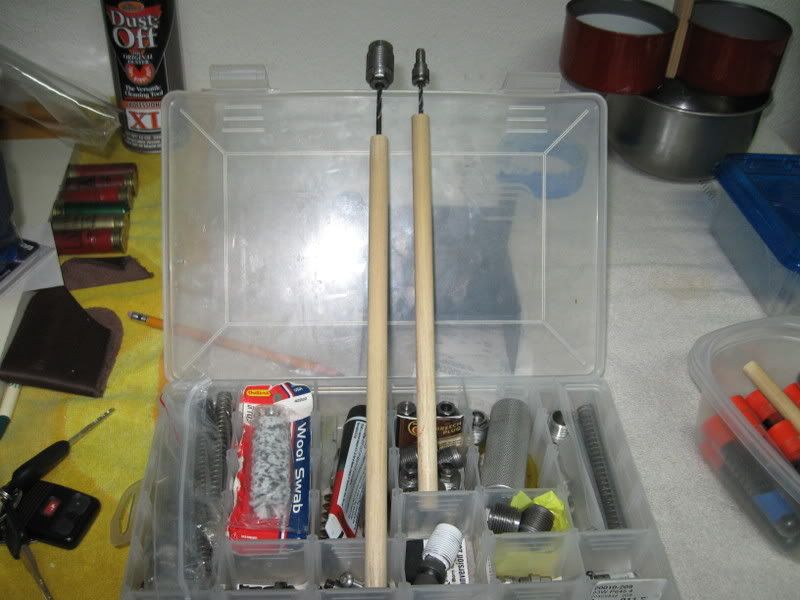 Also remember you are cleaning the 'flash channel' not the flash hole, it will take care of itself.
Here is a homemade drawing I did showing the different names. I did this to help explain another topic but it should also work here.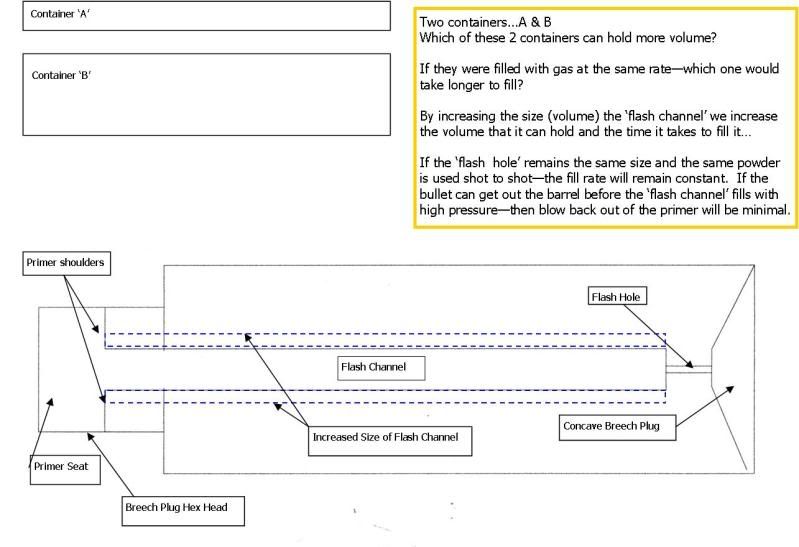 If you have a new version Knight Breech Plug you would need to use a 5/32" drill bit....
Remember turn by hand.