Took the youngest daughter to the range today with her new 22LR and thought what the heck I drag the Knight 52cal LRH just to make sure she is getting it done and ready for Ohio this November....You bet she is!
Load:
Knight "Red Hots".475cal/375g(Barnes TSX)
150g(Vol)BH209
Fed209A's(in a naked 209 BP)
First target 100 yards. First shot clean cold barrel landed on the left, 2nd shot was a follow up shot landed on the right. I wanted to see where the clean barrel Vs. the dirty barrel landed
Second target was shot at 200 yards on a dirty barrel and putting them almost in the same hole shot back to back...Way plenty good for the hunting I plan on doing.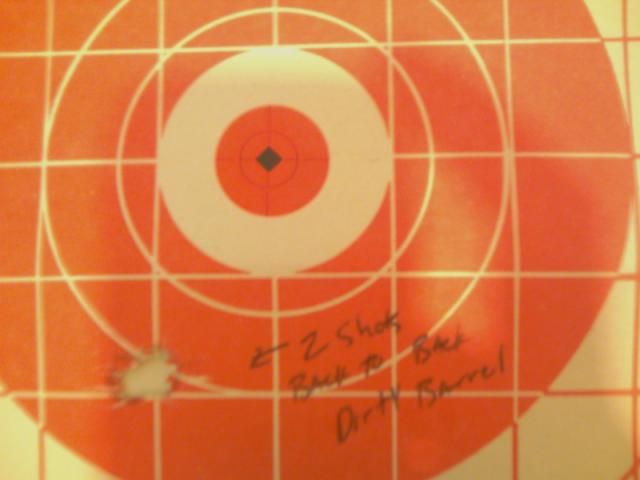 This bullet carries like a truck....3 3/4" high at a 100 and 1 3/4" low at 200...I'm thinking she should cover 250 with the same hold. Any thoughts?