I had some time this mrning so I took the Super DISC and headed to the farm to get a little recreational shooting in. Forgot the darn camera so I can not show you the setup.
I set clay pigeons at 50, 75, 100, 125 and 150 yards, plus I dropped a target at 100 yards. I really that this setup would keep me entertained for a good part of the morning.
I was shooting off my portable fold up shooting bench with a Caldwell Rock and a Jr. Rock on the back. It was great moring to shoot 60* and little wind which is not the norm at the farm but it was welcomed...
I began the shooting working on the birds from 50 to 150 yards. It was a bunch of fun.
After that I went to the target just to check the 100 yard elevation. Since I use a 3" PBR I wanted to be between 2.75 and 3" above the POI that allows me to dead at about 170 yards.
Shot the first group, made a scope adjustment of 6 clicks to move the bullet right and shot the second group.
Not the best groups in the world but for myself I can live with that shooting a deer.
Older picture of the Rifle in the rock pit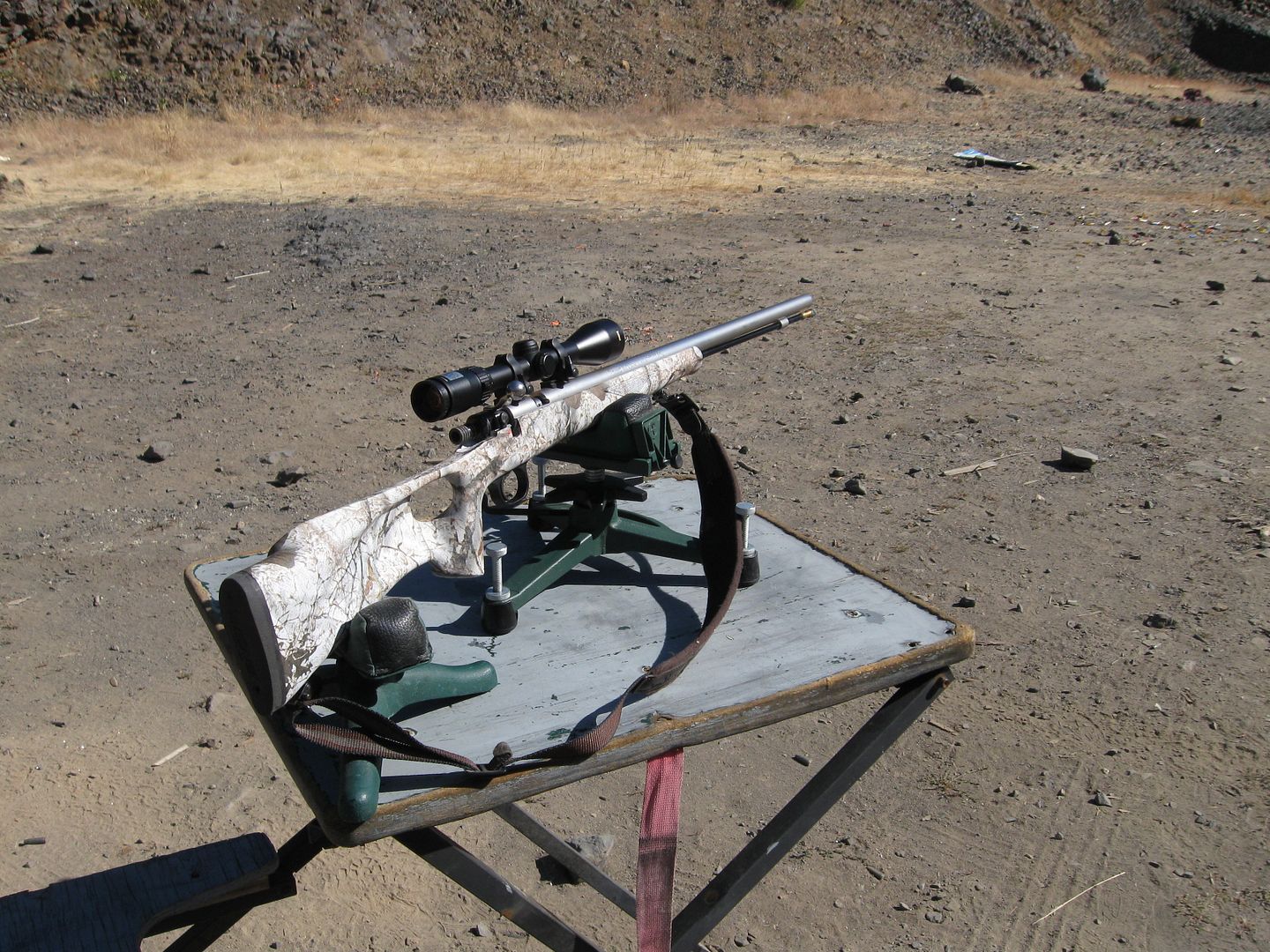 The componets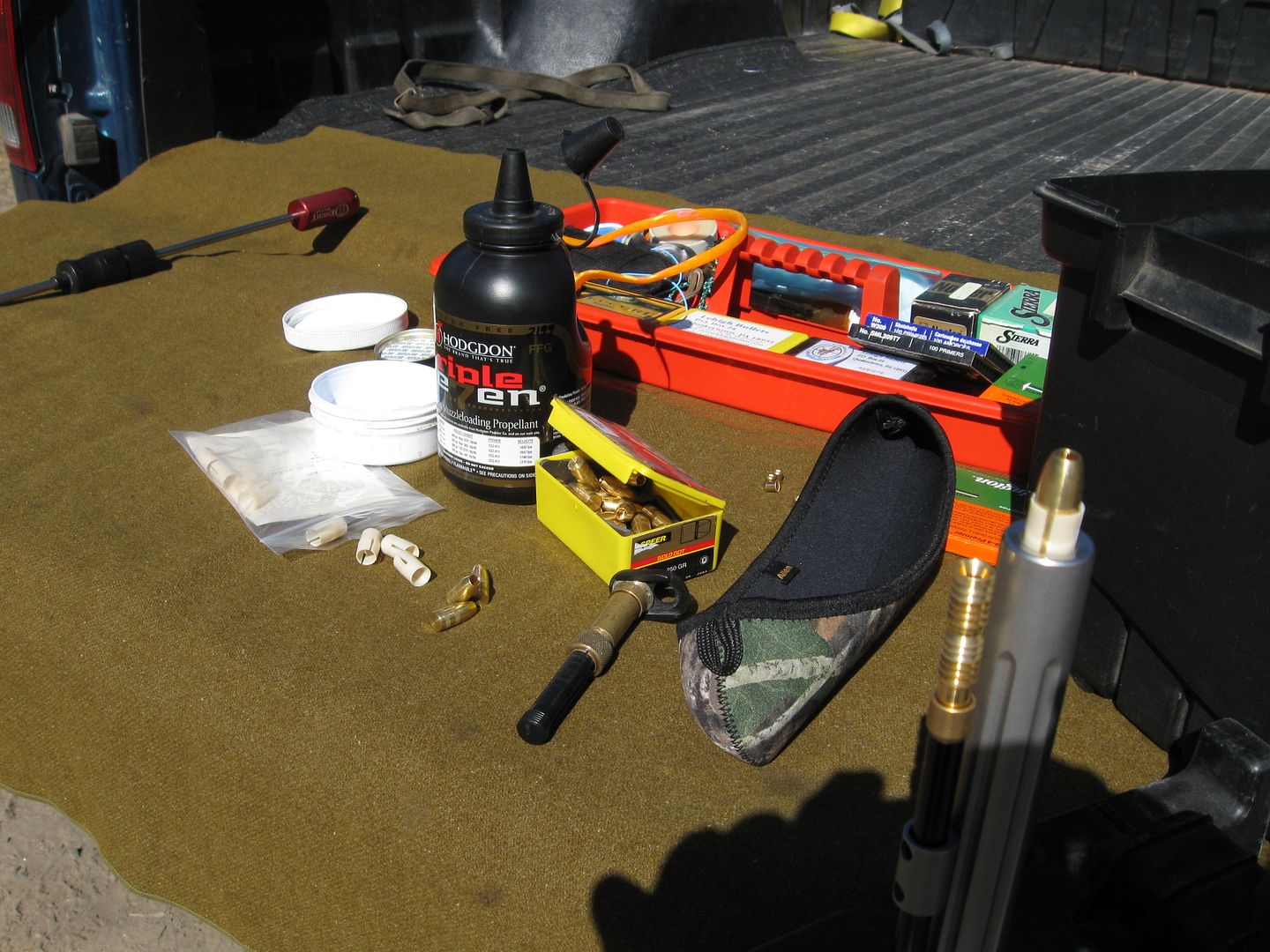 The Target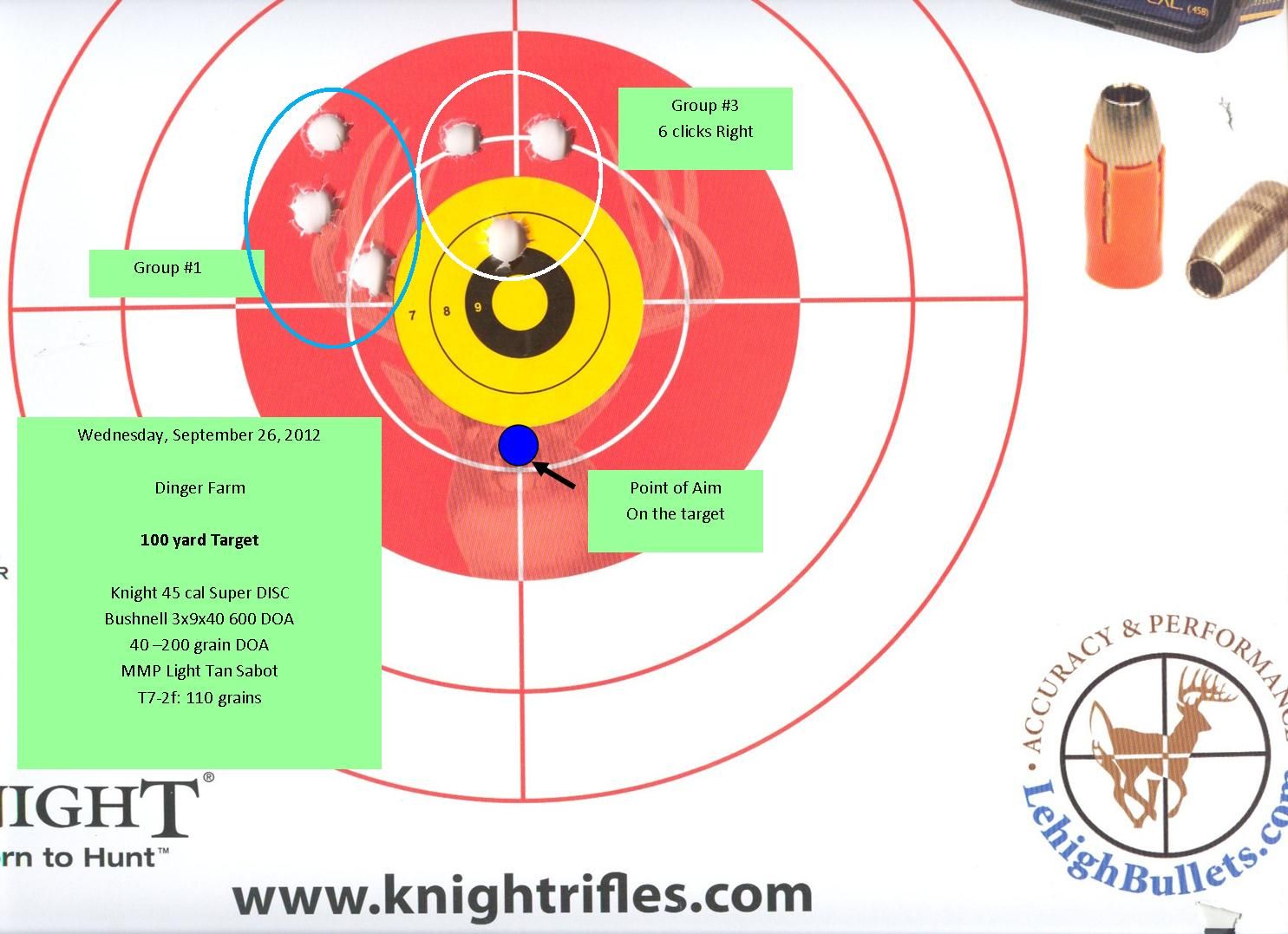 So I pronumce the gun ready for the Idaho rifle deer season.